Quality Certified Manufacturer
AS9100 Approved for Exceptional Quality and High Performance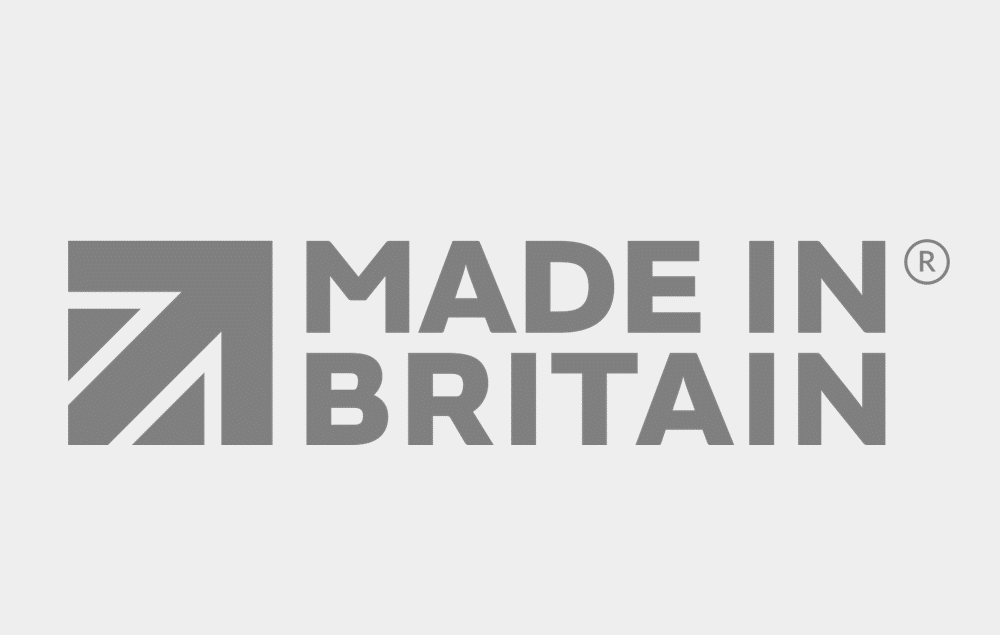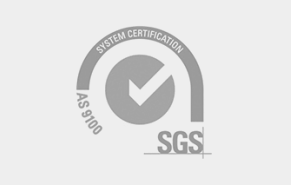 Metal & Engraved Name Plates
Asset Tags, Asset Labels, Product Labels & Barcode Labels
Custom Name Badges & Name Tags
Engraved Name Plaques
{"id":1585196204132,"title":"Engraved Brass Plaques","handle":"engraved-brass-plaques","description":"\u003cdiv class=\"top-banner\"\u003e\n\u003ch1\u003eEngraved Brass Plaques\u003c\/h1\u003e\n\u003cp\u003eA\u003cspan\u003edd the finishing touch with our stunning engraved brass name plaques manufactured to your exact specification\u003c\/span\u003e\u003c\/p\u003e\n\u003cul\u003e\n\u003cli\u003eChemically etched and filled in a choice of colours for a great looking and highly resilient nameplate\u003c\/li\u003e\n\u003cli\u003ePerfect for awards, badges, furniture, instruments and more\u003c\/li\u003e\n\u003cli\u003eManufactured in the UK. Delivered worldwide\u003c\/li\u003e\n\u003c\/ul\u003e\n\u003c\/div\u003e\n\u003c!-- split --\u003e\n\u003cdiv class=\"main-description\"\u003e\n\u003ch2\u003eDescription\u003c\/h2\u003e\n\u003cp\u003eRudd Macnamara is a leading manufacturer of engraved brass plaques. Our engraved brass plaques are \u003ca href=\"\/collections\/engraving-chemical-etching\"\u003eetched and filled\u003c\/a\u003e in a wide choice of colours to achieve a great looking and highly resilient product.\u003c\/p\u003e\n\u003cp\u003eDepending on your application we can include a range of adhesives or fixing holes to suit.\u003c\/p\u003e\n\u003cp\u003eOur brass plaques are perfect for a wide range of applications including: \u003ca href=\"\/collections\/aerospace\"\u003eAerospace\u003c\/a\u003e, \u003ca href=\"\/collections\/automotive\"\u003eAutomotive\u003c\/a\u003e, \u003ca href=\"\/collections\/industrial\"\u003eIndustrial\u003c\/a\u003e, \u003ca href=\"\/collections\/point-of-sale-branding\"\u003ePoint of Sale\u003c\/a\u003e, \u003ca href=\"\/collections\/sports-lifestyle\"\u003eSports \u0026amp; Lifestyle\u003c\/a\u003e and \u003ca href=\"\/collections\/rail\"\u003eRail\u003c\/a\u003e.\u003c\/p\u003e\n\u003cp\u003e\u003cspan\u003eIf you have a project in mind, please get in touch with a member of our team today.\u003c\/span\u003e\u003c\/p\u003e\n\u003cul\u003e\u003c\/ul\u003e\n\u003c\/div\u003e","published_at":"2018-11-30T15:02:54+00:00","created_at":"2018-11-30T15:05:19+00:00","vendor":"Name Plates by Rudd Macnamara","type":"","tags":[],"price":0,"price_min":0,"price_max":0,"available":true,"price_varies":false,"compare_at_price":null,"compare_at_price_min":0,"compare_at_price_max":0,"compare_at_price_varies":false,"variants":[{"id":15162816888932,"title":"Default Title","option1":"Default Title","option2":null,"option3":null,"sku":"","requires_shipping":true,"taxable":true,"featured_image":null,"available":true,"name":"Engraved Brass Plaques","public_title":null,"options":["Default Title"],"price":0,"weight":0,"compare_at_price":null,"inventory_management":"shopify","barcode":""}],"images":["\/\/www.nameplates.co.uk\/cdn\/shop\/products\/chemically-etched-brass-nameplates-2_206382e4-d154-4206-b745-6db04ae9af86.jpg?v=1550175675","\/\/www.nameplates.co.uk\/cdn\/shop\/products\/brass-nameplates-1_4245af18-1d57-4c4a-a8e9-c4f487e83de6.jpg?v=1550175675"],"featured_image":"\/\/www.nameplates.co.uk\/cdn\/shop\/products\/chemically-etched-brass-nameplates-2_206382e4-d154-4206-b745-6db04ae9af86.jpg?v=1550175675","options":["Title"],"media":[{"alt":null,"id":3245795901540,"position":1,"preview_image":{"aspect_ratio":1.0,"height":1200,"width":1200,"src":"\/\/www.nameplates.co.uk\/cdn\/shop\/products\/chemically-etched-brass-nameplates-2_206382e4-d154-4206-b745-6db04ae9af86.jpg?v=1550175675"},"aspect_ratio":1.0,"height":1200,"media_type":"image","src":"\/\/www.nameplates.co.uk\/cdn\/shop\/products\/chemically-etched-brass-nameplates-2_206382e4-d154-4206-b745-6db04ae9af86.jpg?v=1550175675","width":1200},{"alt":null,"id":3242187653220,"position":2,"preview_image":{"aspect_ratio":1.0,"height":1000,"width":1000,"src":"\/\/www.nameplates.co.uk\/cdn\/shop\/products\/brass-nameplates-1_4245af18-1d57-4c4a-a8e9-c4f487e83de6.jpg?v=1550175675"},"aspect_ratio":1.0,"height":1000,"media_type":"image","src":"\/\/www.nameplates.co.uk\/cdn\/shop\/products\/brass-nameplates-1_4245af18-1d57-4c4a-a8e9-c4f487e83de6.jpg?v=1550175675","width":1000}],"content":"\u003cdiv class=\"top-banner\"\u003e\n\u003ch1\u003eEngraved Brass Plaques\u003c\/h1\u003e\n\u003cp\u003eA\u003cspan\u003edd the finishing touch with our stunning engraved brass name plaques manufactured to your exact specification\u003c\/span\u003e\u003c\/p\u003e\n\u003cul\u003e\n\u003cli\u003eChemically etched and filled in a choice of colours for a great looking and highly resilient nameplate\u003c\/li\u003e\n\u003cli\u003ePerfect for awards, badges, furniture, instruments and more\u003c\/li\u003e\n\u003cli\u003eManufactured in the UK. Delivered worldwide\u003c\/li\u003e\n\u003c\/ul\u003e\n\u003c\/div\u003e\n\u003c!-- split --\u003e\n\u003cdiv class=\"main-description\"\u003e\n\u003ch2\u003eDescription\u003c\/h2\u003e\n\u003cp\u003eRudd Macnamara is a leading manufacturer of engraved brass plaques. Our engraved brass plaques are \u003ca href=\"\/collections\/engraving-chemical-etching\"\u003eetched and filled\u003c\/a\u003e in a wide choice of colours to achieve a great looking and highly resilient product.\u003c\/p\u003e\n\u003cp\u003eDepending on your application we can include a range of adhesives or fixing holes to suit.\u003c\/p\u003e\n\u003cp\u003eOur brass plaques are perfect for a wide range of applications including: \u003ca href=\"\/collections\/aerospace\"\u003eAerospace\u003c\/a\u003e, \u003ca href=\"\/collections\/automotive\"\u003eAutomotive\u003c\/a\u003e, \u003ca href=\"\/collections\/industrial\"\u003eIndustrial\u003c\/a\u003e, \u003ca href=\"\/collections\/point-of-sale-branding\"\u003ePoint of Sale\u003c\/a\u003e, \u003ca href=\"\/collections\/sports-lifestyle\"\u003eSports \u0026amp; Lifestyle\u003c\/a\u003e and \u003ca href=\"\/collections\/rail\"\u003eRail\u003c\/a\u003e.\u003c\/p\u003e\n\u003cp\u003e\u003cspan\u003eIf you have a project in mind, please get in touch with a member of our team today.\u003c\/span\u003e\u003c\/p\u003e\n\u003cul\u003e\u003c\/ul\u003e\n\u003c\/div\u003e"}
Translation missing: en.products.product.regular_price
{"id":1585352441956,"title":"Engraved Name Plaques","handle":"engraved-plaques","description":"\u003cdiv class=\"top-banner\"\u003e\n\u003ch1\u003eChemically Engraved Name Plaques\u003c\/h1\u003e\n\u003cp\u003e\u003cspan\u003eMake a lasting impression with our chemically etched name plaques manufactured to your exact specification\u003c\/span\u003e\u003c\/p\u003e\n\u003cul\u003e\n\u003cli\u003eIncorporate extremely high levels of detail\u003c\/li\u003e\n\u003cli\u003eChemically etched and filled in a choice of colours for a great looking and highly resilient nameplate\u003c\/li\u003e\n\u003cli\u003ePerfect for awards, badges, furniture, instruments and more\u003c\/li\u003e\n\u003cli\u003eManufactured in the UK. Delivered worldwide\u003c\/li\u003e\n\u003c\/ul\u003e\n\u003c\/div\u003e\n\u003c!-- split --\u003e\n\u003cdiv class=\"main-description\"\u003e\n\u003ch2\u003eDescription\u003c\/h2\u003e\n\u003cp\u003eRudd Macnamara is a leading manufacturer of chemically engraved name plaques. Our chemically engraved plaques are \u003ca href=\"\/collections\/engraving-chemical-etching\"\u003eetched and filled\u003c\/a\u003e in a wide choice of colours to achieve a great looking and highly resilient product.\u003c\/p\u003e\n\u003cp\u003eDepending on your application we can include a range of adhesives or fixing holes to suit.\u003c\/p\u003e\n\u003cp\u003eOur chemically engraved plaques are perfect for a wide range of applications including: \u003ca href=\"\/collections\/aerospace\"\u003eAerospace\u003c\/a\u003e, \u003ca href=\"\/collections\/automotive\"\u003eAutomotive\u003c\/a\u003e, \u003ca href=\"\/collections\/industrial\"\u003eIndustrial\u003c\/a\u003e, \u003ca href=\"\/collections\/point-of-sale-branding\"\u003ePoint of Sale\u003c\/a\u003e, \u003ca href=\"\/collections\/sports-lifestyle\"\u003eSports \u0026amp; Lifestyle\u003c\/a\u003e and \u003ca href=\"\/collections\/rail\"\u003eRail\u003c\/a\u003e.\u003c\/p\u003e\n\u003cp\u003eIf you have a project in mind, please get in touch with a member of our team today.\u003c\/p\u003e\n\u003cul\u003e\u003c\/ul\u003e\n\u003c\/div\u003e","published_at":"2018-11-30T15:22:37+00:00","created_at":"2018-11-30T15:22:51+00:00","vendor":"Name Plates by Rudd Macnamara","type":"","tags":[],"price":0,"price_min":0,"price_max":0,"available":true,"price_varies":false,"compare_at_price":null,"compare_at_price_min":0,"compare_at_price_max":0,"compare_at_price_varies":false,"variants":[{"id":15164164210788,"title":"Default Title","option1":"Default Title","option2":null,"option3":null,"sku":"","requires_shipping":true,"taxable":true,"featured_image":null,"available":true,"name":"Engraved Name Plaques","public_title":null,"options":["Default Title"],"price":0,"weight":0,"compare_at_price":null,"inventory_management":"shopify","barcode":""}],"images":["\/\/www.nameplates.co.uk\/cdn\/shop\/products\/chemically-engraved-nameplates_57b8d0a0-7aa1-491c-bb94-102d1c6cc3e5.jpg?v=1550175726","\/\/www.nameplates.co.uk\/cdn\/shop\/products\/brass-nameplates-1_599151c5-3c2c-41e3-9d60-f17da1555faf.jpg?v=1550175726","\/\/www.nameplates.co.uk\/cdn\/shop\/products\/chemically-etched-brass-nameplates-2.jpg?v=1550175726","\/\/www.nameplates.co.uk\/cdn\/shop\/products\/anodised-aluminium-nameplates_5acc6344-939a-4456-a2e9-53018538d309.jpg?v=1550175726","\/\/www.nameplates.co.uk\/cdn\/shop\/products\/chemically-etched-nameplates_805ca503-521a-4000-a8d3-5fca9f83fc41.jpg?v=1550175726"],"featured_image":"\/\/www.nameplates.co.uk\/cdn\/shop\/products\/chemically-engraved-nameplates_57b8d0a0-7aa1-491c-bb94-102d1c6cc3e5.jpg?v=1550175726","options":["Title"],"media":[{"alt":null,"id":3244919980132,"position":1,"preview_image":{"aspect_ratio":1.0,"height":1100,"width":1100,"src":"\/\/www.nameplates.co.uk\/cdn\/shop\/products\/chemically-engraved-nameplates_57b8d0a0-7aa1-491c-bb94-102d1c6cc3e5.jpg?v=1550175726"},"aspect_ratio":1.0,"height":1100,"media_type":"image","src":"\/\/www.nameplates.co.uk\/cdn\/shop\/products\/chemically-engraved-nameplates_57b8d0a0-7aa1-491c-bb94-102d1c6cc3e5.jpg?v=1550175726","width":1100},{"alt":null,"id":3244905594980,"position":2,"preview_image":{"aspect_ratio":1.0,"height":1000,"width":1000,"src":"\/\/www.nameplates.co.uk\/cdn\/shop\/products\/brass-nameplates-1_599151c5-3c2c-41e3-9d60-f17da1555faf.jpg?v=1550175726"},"aspect_ratio":1.0,"height":1000,"media_type":"image","src":"\/\/www.nameplates.co.uk\/cdn\/shop\/products\/brass-nameplates-1_599151c5-3c2c-41e3-9d60-f17da1555faf.jpg?v=1550175726","width":1000},{"alt":null,"id":3245800161380,"position":3,"preview_image":{"aspect_ratio":1.0,"height":1200,"width":1200,"src":"\/\/www.nameplates.co.uk\/cdn\/shop\/products\/chemically-etched-brass-nameplates-2.jpg?v=1550175726"},"aspect_ratio":1.0,"height":1200,"media_type":"image","src":"\/\/www.nameplates.co.uk\/cdn\/shop\/products\/chemically-etched-brass-nameplates-2.jpg?v=1550175726","width":1200},{"alt":null,"id":3244905496676,"position":4,"preview_image":{"aspect_ratio":1.0,"height":1000,"width":1000,"src":"\/\/www.nameplates.co.uk\/cdn\/shop\/products\/anodised-aluminium-nameplates_5acc6344-939a-4456-a2e9-53018538d309.jpg?v=1550175726"},"aspect_ratio":1.0,"height":1000,"media_type":"image","src":"\/\/www.nameplates.co.uk\/cdn\/shop\/products\/anodised-aluminium-nameplates_5acc6344-939a-4456-a2e9-53018538d309.jpg?v=1550175726","width":1000},{"alt":null,"id":3244905889892,"position":5,"preview_image":{"aspect_ratio":1.0,"height":1110,"width":1110,"src":"\/\/www.nameplates.co.uk\/cdn\/shop\/products\/chemically-etched-nameplates_805ca503-521a-4000-a8d3-5fca9f83fc41.jpg?v=1550175726"},"aspect_ratio":1.0,"height":1110,"media_type":"image","src":"\/\/www.nameplates.co.uk\/cdn\/shop\/products\/chemically-etched-nameplates_805ca503-521a-4000-a8d3-5fca9f83fc41.jpg?v=1550175726","width":1110}],"content":"\u003cdiv class=\"top-banner\"\u003e\n\u003ch1\u003eChemically Engraved Name Plaques\u003c\/h1\u003e\n\u003cp\u003e\u003cspan\u003eMake a lasting impression with our chemically etched name plaques manufactured to your exact specification\u003c\/span\u003e\u003c\/p\u003e\n\u003cul\u003e\n\u003cli\u003eIncorporate extremely high levels of detail\u003c\/li\u003e\n\u003cli\u003eChemically etched and filled in a choice of colours for a great looking and highly resilient nameplate\u003c\/li\u003e\n\u003cli\u003ePerfect for awards, badges, furniture, instruments and more\u003c\/li\u003e\n\u003cli\u003eManufactured in the UK. Delivered worldwide\u003c\/li\u003e\n\u003c\/ul\u003e\n\u003c\/div\u003e\n\u003c!-- split --\u003e\n\u003cdiv class=\"main-description\"\u003e\n\u003ch2\u003eDescription\u003c\/h2\u003e\n\u003cp\u003eRudd Macnamara is a leading manufacturer of chemically engraved name plaques. Our chemically engraved plaques are \u003ca href=\"\/collections\/engraving-chemical-etching\"\u003eetched and filled\u003c\/a\u003e in a wide choice of colours to achieve a great looking and highly resilient product.\u003c\/p\u003e\n\u003cp\u003eDepending on your application we can include a range of adhesives or fixing holes to suit.\u003c\/p\u003e\n\u003cp\u003eOur chemically engraved plaques are perfect for a wide range of applications including: \u003ca href=\"\/collections\/aerospace\"\u003eAerospace\u003c\/a\u003e, \u003ca href=\"\/collections\/automotive\"\u003eAutomotive\u003c\/a\u003e, \u003ca href=\"\/collections\/industrial\"\u003eIndustrial\u003c\/a\u003e, \u003ca href=\"\/collections\/point-of-sale-branding\"\u003ePoint of Sale\u003c\/a\u003e, \u003ca href=\"\/collections\/sports-lifestyle\"\u003eSports \u0026amp; Lifestyle\u003c\/a\u003e and \u003ca href=\"\/collections\/rail\"\u003eRail\u003c\/a\u003e.\u003c\/p\u003e\n\u003cp\u003eIf you have a project in mind, please get in touch with a member of our team today.\u003c\/p\u003e\n\u003cul\u003e\u003c\/ul\u003e\n\u003c\/div\u003e"}
Translation missing: en.products.product.regular_price
Printed Aluminium Signs, Interpretation Boards & Custom Display Signs
Suppliers of Vacuum Formed Products, IML In-Mould Labels & Printed Components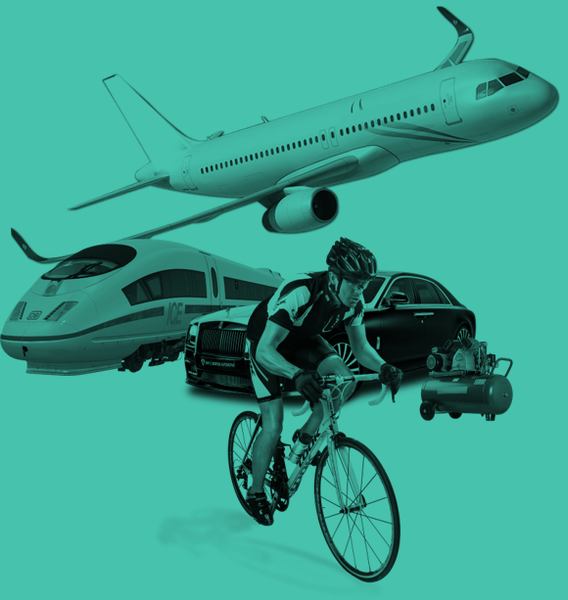 Asset Tags, Name Plates, Labels & Signs for Industry
Are you looking for technical advice? When it comes to printed components, we offer specialist expertise for a wide range of industries globally.
Our experience, industry accreditation and investment in the latest technology enables us to tackle the most demanding nameplates, badges & labels with guaranteed results.
That's the Rudd difference.
View Industries
Innovative Print and Manufacturing Processes
Unrivalled in capability
Do you have something specific in mind? With a huge range of processes and an expert team on hand, we'll help you create a printed metal or plastic component that's right for your application.
Our Clients
Over 130 Years of Customer Satisfaction
Whether you're large or small, we've been helping clients from all over the world create bespoke name plates, labels, plaques and signs since 1890.